We waited until the holidays to tell our immediate families, and now that they know, we can finally unveil our news to the Internet: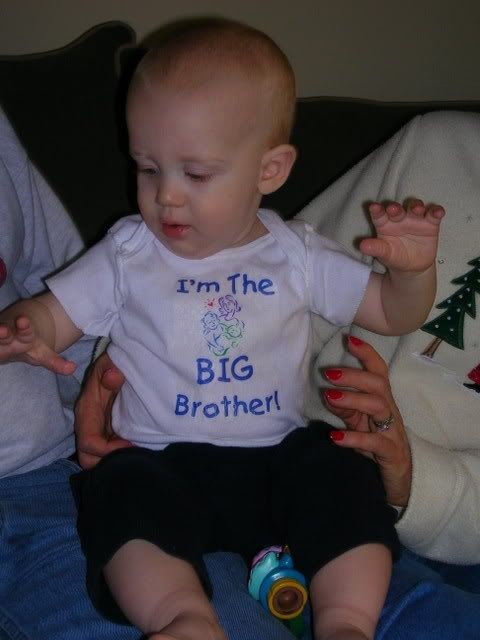 The new baby is due the first week of August, so they will be almost exactly 18 months apart. I'm nine weeks along, and feeling fine so far. A bit tired, and have had to cut back on night nursing due to some discomfort (though we're still going strong during the day!), and only one bout with morning sickness. Jonas has been patting at my stomach when I tell him the baby's in there, and blowing him or her raspberries (although, honestly, I'm sure he has NO idea what I'm talking about! Ha!).
I'll have a midwife appointment in a few weeks to have a physical exam and to hear the heartbeat, and then we'll have an anatomy scan (and a chance to find out the baby's sex!) sometime in early March. It goes without saying that I'll keep you posted!
…Oh yeah. Before I forget, let me remind you: we will definitely share the news of Deuce's sex, if he or she cooperatively shows off, but we will definitely NOT share the news of Deuce's real name until the big day!