It has been a whirlwind for the last few weeks, but things are finally settling back to normal again. Here are a few pictures of our holiday – I'm planning to do an album on Shutterfly as soon as I can, and I'll post that link when it's ready.
Edited to add: the whole album is ready, and you can see it here: nebelpictures.shutterfly.com/action/?a=2AbOWzRy4bMX5w
Father/Son Santas

He is so intense:

Kickin' back with Poppa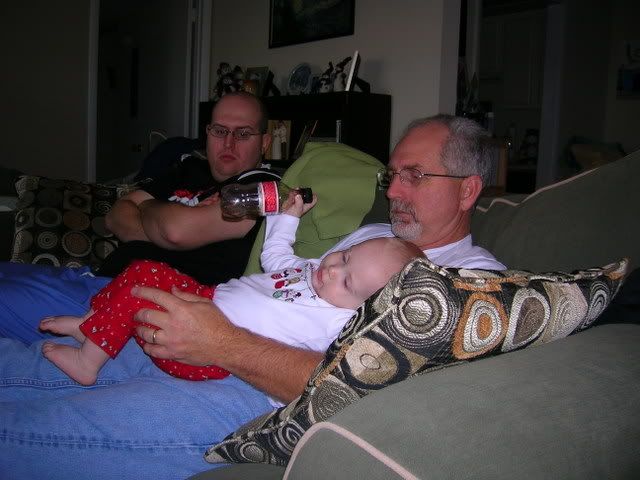 Peekaboo – what's under there?

It's a walker!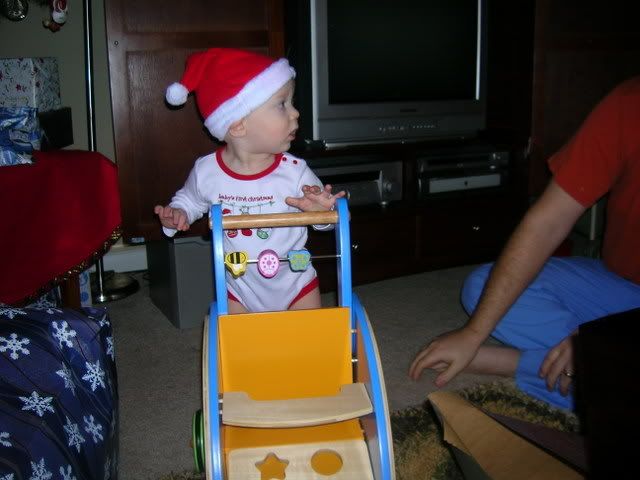 Merry Merry Maxwells: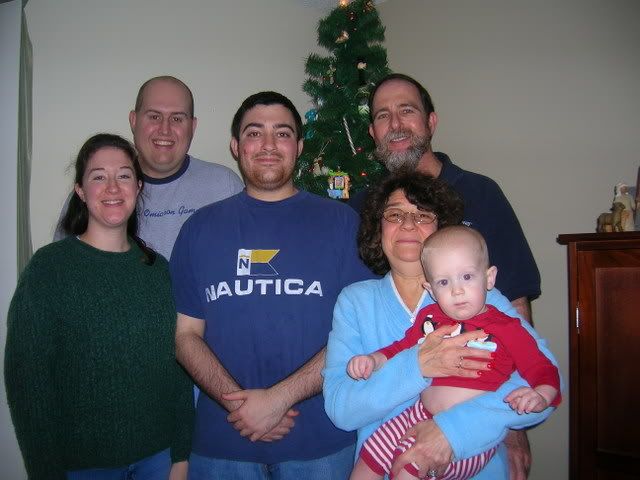 What is this stuff on Granddaddy's face?

Hugs for Aunt Andrea: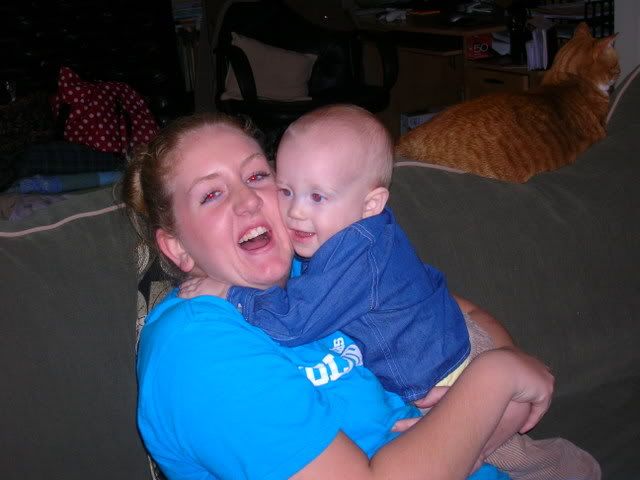 New Year's Day with the Nebels!