Jonas' room is done!
The door on the left is his closet; the door on the right is to the hallway. That's a puzzle of "Horton Hatches The Egg" hanging up.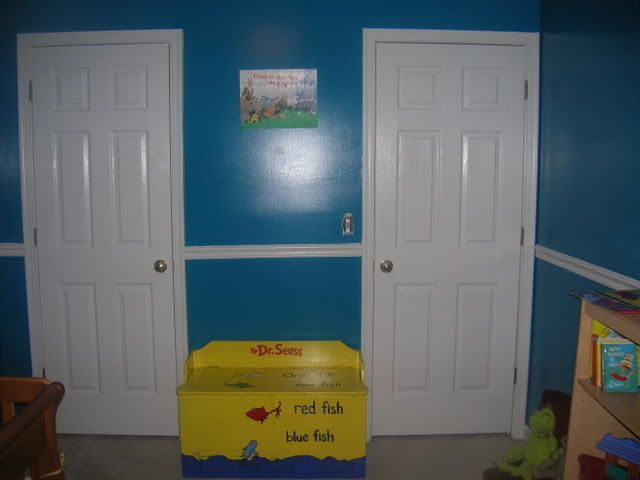 Coming around the corner, that's the door to the hallway; those are two little chairs that go with his table (which is in the playroom). I'd like to get him a rocking chair for his room and reunite all 4 of the leather chairs downstairs.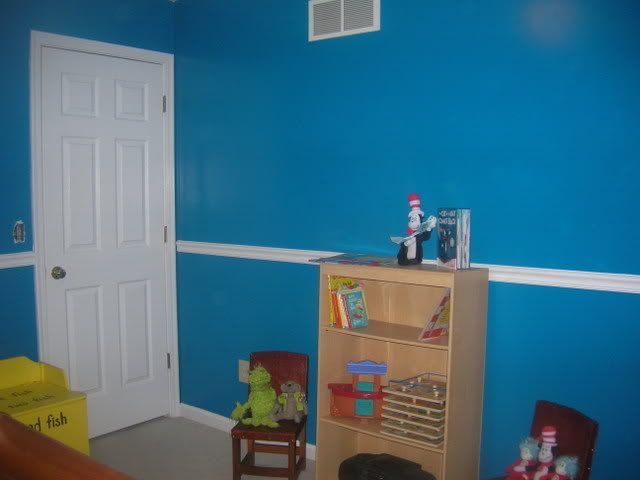 Next corner- his dresser, obviously with his "Oh, The Places You'll Go" picture frame from Grandmama, and a Cat In The Hat pull toy.

Wall opposite the doors – that roller shade is AMAZING at blocking the light. The valance has several Seuss characters on it. The poster is "I know it is wet & the sun is not sunny, but we can have lots of good fun that is funny!" The trio hanging over the crib is actually a set of lacing cards – feat. Sam I Am, Horton, & The Cat. The blue fleece blanket hanging over the crib rail was a gift from Mimi.

Coming back around to the closet door again. The red bin holds blankets right now – on top is a Seuss print quilt that I got from Pamela, a friend in FL, at my baby shower.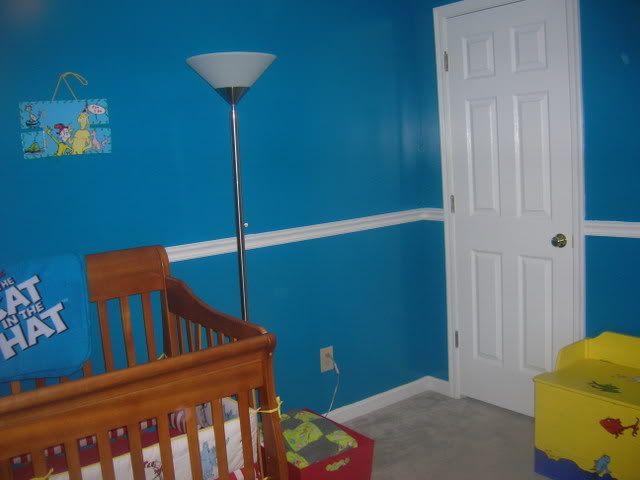 Whaddaya think?!