We put Jonas to work…. how else would we get to relax and enjoy our vacation time?

A few more pictures from the Aquarium – these were on the other camera.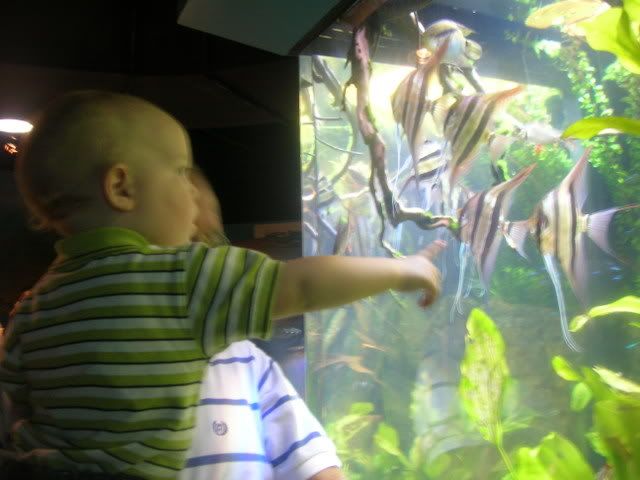 We got our new licenses on Thursday.

Friday afternoon, we went to the Cincinnati Museum Center. Inside the old railroad terminal, there are now three museums – a local history museum, a children's museum, and a museum of Natural History & Science. We had a blast!