We found out that Chris had testicular cancer. Thanks to a couple of amazing surgeons, oncologists, dozens of wonderful nurses, the prayers and support of our incredible friends, and of course our incomparable family, we made it through those tough months.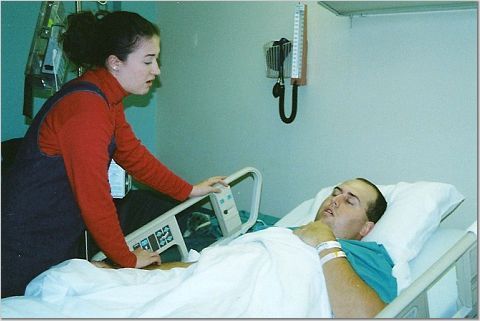 Chris underwent an orchiectomy and a laparotomy and two rounds of chemotherapy. We rearranged our wedding plans and moved them up by six months, so that we could be married before he started chemo. He dealt with applying to medical schools from his hospital room, and going on interviews still bald from the chemo treatments.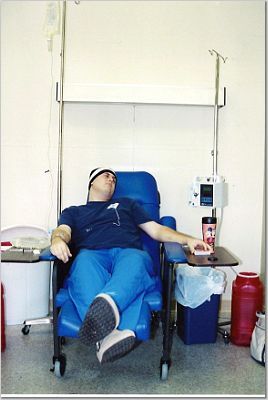 Today, we are celebrating! Chris is a great husband, father, and physician today. He has come so far. I am humbled and glad to be his partner on the journey, and I am thankful every day for his good health.
Praise to the Lord who watches over us, the Great Physician who heals, the Friend who understood our hurt and worry, the Loving Father who walked with us every step of the way.