Sunday was our last day of vacation. My brother Jason, his girlfriend Sharon, and her adorable son Dylan came by for a brief visit on their way back from a family reunion in Ohio.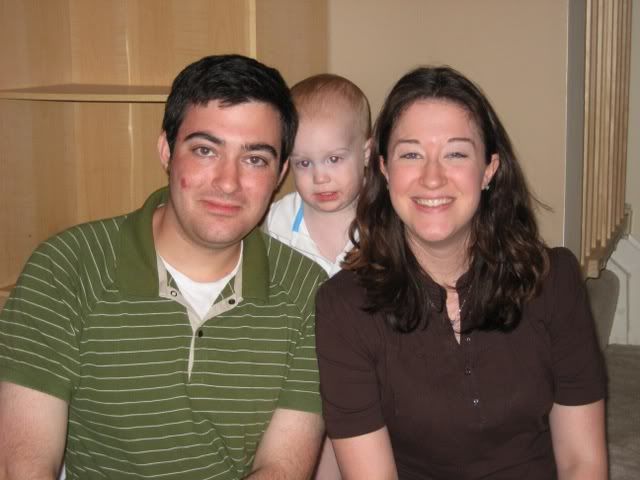 Jonas wandered into this picture like, "Hey, don't forget me!"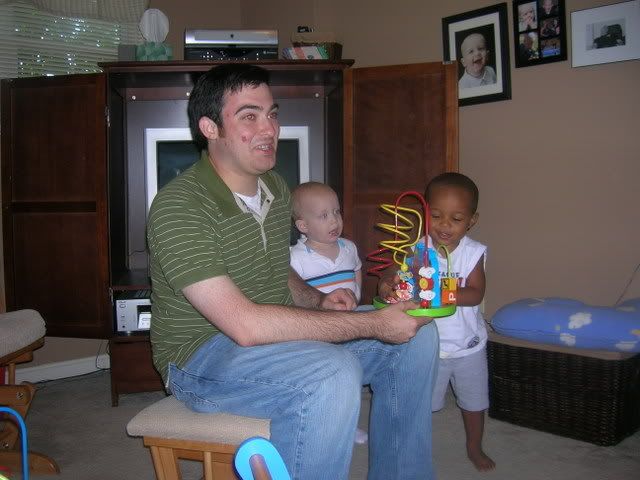 He has always been good with kids. My brother… The Toddler Whisperer!

Jonas and Dylan hit it off right away – there were lots of "big hugs" all afternoon.