The snow is almost as high as his head!! (This is the pile at the side of our driveway after Chris shoveled – not the actual snowfall, thank heavens!)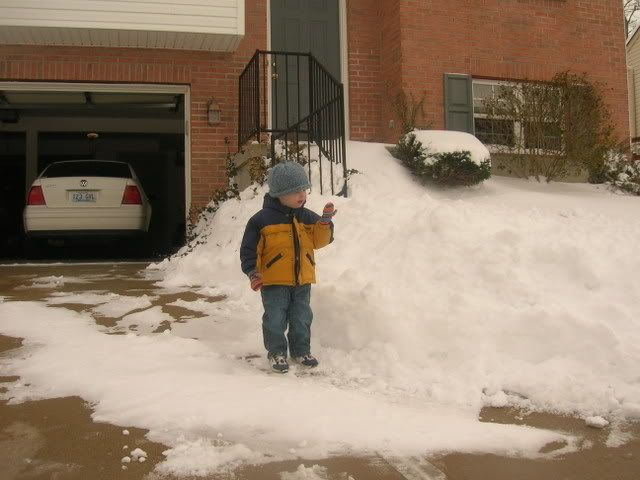 Other side of the driveway – neighbor's house in background.

Helping Daddy shovel the walk.

Making a Snow Doctor?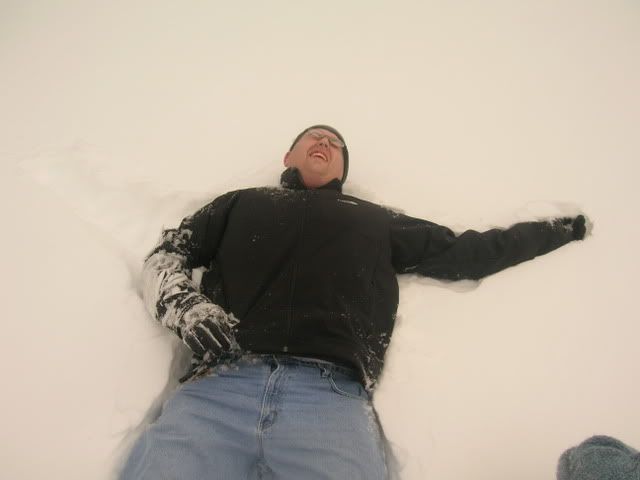 The beautiful, icy backyard:

Trying to sled down our hill on a Rubbermaid lid (it didn't work 🙁 ).

Say "COLD HANDS!"