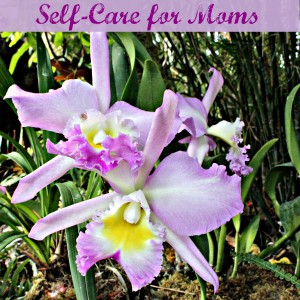 I woke up this morning thinking about self-care, and how different that looks now than at any point in my adult life.
For one thing, I now know and use the phrase self-care and I don't even feel too awkward or embarrassed about it. Well. I still feel a little awkward, to be honest. Taking care of my self has not always been easy for me.
Briefly: when I was in college, many of these things came very naturally. Part of that can be attributed to the environment I was in (I was surrounded by friends, literally living with my best friend, and living in the middle of a place where I felt valued and respected. My academic career, my campus jobs and volunteer opportunities, and my sorority all packed those years chock-full of caring for myself – but back then, I didn't even realize that's what was happening.
Which meant that as adulting hit break-neck speed (we got married, Chris started chemo, I started my first job, we moved, he started medical school, we had miscarriages and then eventually a baby and another and another), I didn't realize some of the things I needed to do to nurture my self.
Eventually, I started to realize I needed care because I was starting to crack. And over the years, I have figured out a lot of ways to take care of myself – and over the years, I've been all over the board in terms of how much time, money, and energy I've had to devote to self-care.
I thought that it might be helpful to share some of what has worked for me, in case you:
are pretty gosh-darn broke
are a  single mom or a "work widow"
are knee-deep in the baby stage with a little one who can't be left for long
are up to your eyeballs with multiple kids at multiple ages
finally have a little bit of fun-money to spend
just got out of the baby stage and have a few minutes to yourself now and then
…because I've been at ALL those places. Each of those circumstances have their own challenges, but self-care can still happen.
**********
What does self-care mean, exactly?
Self-care is anything you do that feeds your spirit. It recharges your batteries and connects you to who you really are. It may involve caring for your physical body, your mental health, your emotional state, or your spirituality.
I think I get it. But I need examples! 
Okay, good. That's what this post was supposed to be about, anyway! Here we go. A quick guide to the notations:
$ (when you're super broke)
$$ (when you have a little cash)
$$$ (when money's no object)
SW – single mom or work-widow mom
NB – newborn nearby
MK – multiple kids
FT – finally have a little free time
Coffee/Tea
$ – A quick cuppa can be crazy-cheap if you do it at home. It's